---
Last modified on 10/23/07
kotay.net : The Kotay Website
---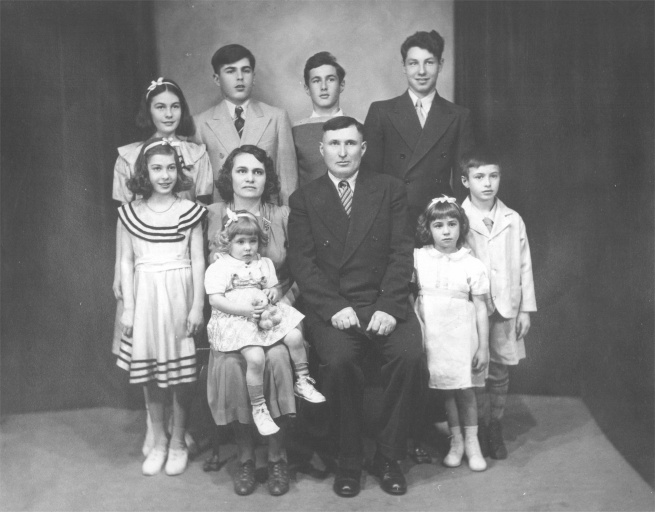 Kotay family portrait. Front row: Helena, Danitza holding Pauline, Zarko, Dorothy, and Milevoy. Back row: Pearl, Rodney, Donald, and Victor.
Welcome to the kotay.net website. This site documents the Kotay family from Lebanon, Pennsylvania.

This site is under construction. Additional content will be added soon...
---
Go to the family tree...
Family Reunions
---
If you have any questions or comments about this site, please email

Email addresses on this site are displayed graphically to prevent spam "robots" from harvesting them. Unfortunately, this means you have to type in the address manually. We apologize for the inconvience, but once spammers get an email address it receives so much spam that the address becomes unusable.
---